OUR TEAM
We understand that to some patients, the thought of visiting the dentist can be quite daunting.
Our dental team is here to reassure you and listen to any questions or concerns you may have about your treatment.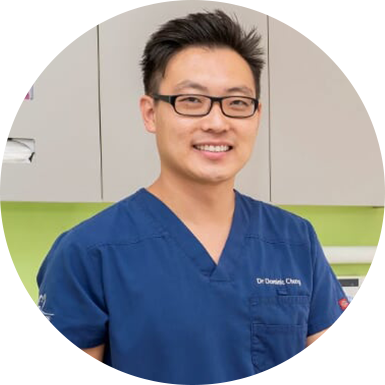 Dr Dominic Chung (BDS)
(Principal Dentist)
Dr Dominic Chung graduated from the University of Otago, New Zealand in 2002 and worked as a private dentist for 2 years in a seaside town in New Zealand called New Plymouth.
He moved to Australia in 2004 and worked in Grafton for a further 4 years and a half. He and his family moved to the beautiful Port Macquarie in the early 2009 and took over Port Macquarie Dental Centre.
Dominic has almost 20 years of experience in comprehensive restorative and cosmetic dentistry. He also has special interests in oral surgery particularly in wisdom tooth extraction and implant dentistry.
He regularly attends seminars to ensure he is updated with the most current dental skills and knowledge.
He believes in delivering the best quality dentistry to his patients and promise anyone who walks through his door will receive the same level of dental care he would offer to his own family. His honest and gental nature has allowed him to build trust with his patients very quickly.
Dr Peter Mikhail, Doctor of Dental Surgery (DDS)
(Associate Dentist)
Dr. Peter Mikhail graduated from the University of Melbourne having previously completed his undergraduate studies in Toronto, Canada.
Prior to Joining Port Macquarie Dental Centre, Peter spent some time addressing the dental concerns of patients in both rural and metro Victoria and is now happy to call the beautiful Port Macquarie home.
Peter's philosophy centres around patient education to ensure every patient chooses the treatment that best suits their needs and brings with him a caring and humble attitude that ensures his patients feel relaxed and at ease.
Peter's special interests lie in Root Canal therapy as well as crown & bridge work, and he is committed to staying up to date in these areas by supplementing his practice with courses so that his patients receive the highest quality of care.
Outside of dentistry, Peter has discovered a passion for cycling allowing him to explore the beautiful beaches of the Mid-North Coast. He also avidly follows the English Premier League – Chelsea of course.
More About Port Macquarie Dental Centre
We invite you to take a tour around our new and modern office and surgery room. Visit our about us page.