Port Macquarie Dental Centre is a modern dental practice, focused on the care and wellbeing of patients in Crescent Head and the surrounding areas.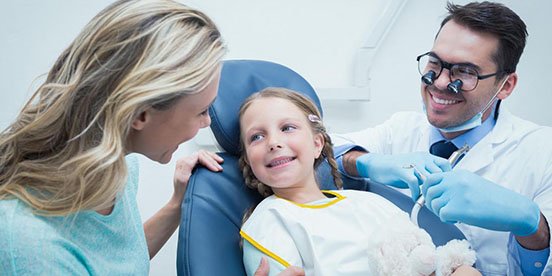 Port Macquarie Dental Centre is the longest established dental clinic in the Port Macquarie area, having been at the same location over 50 years.
We focus on the prevention of dental issues and creating a healthy mouth that supports dental and general health.
At Port Macquarie Dental Centre, we are well equipped to manage your dental care.
Port Macquarie Dental Centre is committed to helping the Crescent Head community and the surrounding areas keep and enhance their residents' oral health.
Our Dental Services for Patients in Crescent Head
General Dentistry
General dentistry focuses on making sure that you have good oral hygiene and dental health – that you do not have any issues such as cavities or gum disease.
It covers a wide range of treatments and takes a look at your overall dental health and needs.
General dentistry also uses restorative procedures to repair the effects of tooth decay, trauma, defect or disease in different areas of the mouth.
Child Dental Benefits Scheme for patients in Crescent Head
Up to $1,000 worth of dental treatments over two years (Medicare)
Preventive Dentistry
Prevention plays a significant role in achieving the smile of your dreams.
That's why at Port Macquarie Dental Centre, we put great emphasis on preventive dentistry services and encourage everyone to embrace our dental services for better and brighter pearly whites.
Take a look at our preventive dentistry services patients in Crescent Head.
Restorative Dentistry
At Port Macquarie Dental Centre, we offer cutting-edge designs and fine materials in creating dental restorations.
We will present you with all the options available and offer you recommendations so that you can decide what option will suit your specific needs.
For high-quality dental restorations and excellent work on restorative dental treatments, consult with your Port Macquarie dentist today!
Cosmetic Dentistry
If your teeth are stained, discoloured, broken, or misshapen, cosmetic dentistry can help you improve your smile and look.
Cosmetic dental treatments create a positive change in the appearance of your teeth and smile. Well-planned and well-executed cosmetic dentistry will not only result in a stunning smile but will also help boost your confidence and contribute to a more youthful appearance.
Although cosmetic dentistry procedures are usually optional and primarily intended to improve your appearance, some cases of cosmetic treatments also provide restorative benefits.
Orthodontics for Patients in Crescent Head
Orthodontics is concerned with the diagnosis, prevention, interception, guidance, and correction of misaligned bites.
Orthodontic treatments create a healthy bite—straighter teeth that properly meet opposing teeth in the opposite jaw.
A good bite makes it easier to bite, chew, and speak properly.
Dental Emergency Patients in Crescent Head
When you're facing a dental emergency, your dentist should be the first one you call. But what if you encounter a problem during holidays, weekends, or in the middle of the night?
If you're dealing with a dental problem outside regular office hours, you will likely need to see an emergency dentist or even an emergency room visit.
At Port Macquarie Dental Centre, we are here to help you!
If you're facing a dental emergency, call your Port Macquarie dentist immediately.
Same Day Dental Emergency Appointment Available for Patients in Crescent Head
Port Macquarie Dental Centre: Areas we serve
Port Macquarie dentist also serves the local communities in Mid North Coast towns: Laurieton, Kempsey, Taree, Wauchope, Lake Cathie, Bonny Hills, South West Rocks, Crescent Head and Coopernook.
Crescent Head is a village on the Tasman Sea coast, 340 km north-northeast of Sydney, in Kempsey Shire, New South Wales, Australia.
Its major industries include tourism and fishing. It has a small golf course overlooking the sea.
Goolawah National Park is a good place for camping on the beach, surfing, snorkelling, fishing, bird watching and whale watching (during the winter and spring seasons).
Limeburners Creek National Park features native plant life and abundant wildlife, pristine beaches and serves as a great place for swimming, fishing and surfing.
There are two campgrounds located within Limeburners Creek National Park: 'Melaleuca Camping Ground' and 'Point Plomer Camping Ground'.
Call us on (02) 6583 1711 or request your appointment online.
We are located at 38 Buller St in Port Macquarie.
Directions from Crescent Head