Are you looking for fast, safe, easy and affordable braces? Fastbraces may be the answer.
Orthodontics started out with conventional metal braces and then developed other methods like Invisalign.
Now, there is a new way to straighten your teeth and receive the level of comfort that you desire. Talk to your Port Macquarie dentist and continue reading to find out about how Fastbraces work.
Fastbraces in Port Macquarie was developed to straighten teeth quicker than conventional orthodontic treatments. It is a complete, non-extraction system for most cases, which provides patients with outstanding results at the end of the treatment.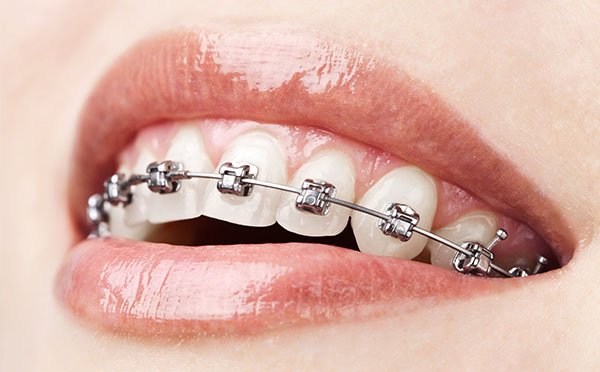 Benefits of Fastbraces
A revolutionary new orthodontic system
Uses just one orthodontic wire, not like the series of wires and tightening procedures required by traditional braces
Fast results – around half the time of traditional braces
Minimal discomfort
Reduced cost
No tooth extractions required
Less required time wearing a retainer
Reduced risk of decay
Ideal Candidate for Fastbraces
Here are a few simple questions that can help determine whether or not you are an ideal candidate:
Would you like…
straighter teeth?
that beautiful smile in a shorter period instead of years?
to experience less discomfort?
to save on orthodontic treatments?
If you answered 'YES' to any of these questions, you might be an ideal candidate for Fastbraces.
How your Treatment Plan is Made
Once you have selected an orthodontic treatment and had your consultation scheduled, your Port Macquarie dentist will take radiographs and images of your teeth. This will help him create a customised plan for you.
While there are no shortcuts in orthodontics, Fastbraces technology is different by design, which allows for the treatment to be measured in weeks to months, not years.
Fastbraces Timeframe
Fastbraces work quicker than conventional orthodontic treatments, which is appealing to many individuals who are looking to straighten their teeth.
This is also particularly appealing to children, who are very concerned with the duration of wearing their braces.
Conventional braces usually require up to two years to complete the treatment. This is because the process is divided into two stages: First, the crown is moved into an ideal position, and then the root follows.
Fastbraces technology moves the crown and the root simultaneously, which makes it possible for treatment to be completed in as short as one year, and in some cases, just a few months.
Additional Benefits of Fastbraces in Port Macquarie
With Fastbraces, patients are able to achieve their perfect smile in around half the time that it would take conventional braces.
On average, it takes from three months up to a year to move teeth into an ideal position.
Patients report minimal discomfort when undergoing treatment.
Shortened time in the chair means shortened time needed to perform work; we transfer this benefit to you as a patient in the form of a reduced cost!
Majority of Fastbraces cases do not require any tooth extractions, unlike conventional fixed braces.
Dramatically less time wearing a retainer, 15 minutes each day is sufficient.
Reduced treatment time means a shorter window of opportunity for oral hygiene difficulty meaning less risk of decay.
Fastbraces in Port Macquarie
If your teeth are crooked, gapped or misaligned, then this could be the treatment for you. Ask your Port Macquarie dentist if Fastbraces is the right orthodontic treatment for you.
Call us on (02) 6583 1711 or book your appointment online.
We are located at 38 Buller St in Port Macquarie.
Frequently Asked Questions
How do Fastbraces work?
Fastbraces have a unique structure that is able to move the top and root of teeth simultaneously.
Who can wear Fastbraces?
Fastbraces are made to work on most children, teenagers, and adults.
How long will treatment take?
Typically, anywhere between three months to about a year.